One of our major concerns when speaking in English is showing our Spanish accent. In class, I always mention the importance of exaggerating, as if you were performing in a play. But the truth is that due to our phonological system there are several challenges that we need to face.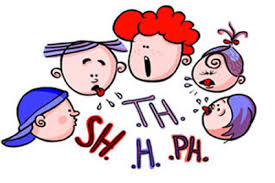 Pronunciation studio has an article which explains in detail the difficulties Spanish speakers have to deal with when it comes to English pronunciation. It also contains a very interesting blog that I strongly recommend checking and taking some time to explore since there are plenty of audios with examples and exercises to practise.
Generally speaking, there are several tips that you can follow so that your pronunciation gets better. Also, check this phonemic chart to familiarize with the different symbols.
In case you are interested in taking some «online lessons», you can follow Rachel's English youtubee channel or Tim's pronunciation workshop where you'll find a handful of videos with theoretical explanations together with some exercises.
Finally, there is an interesting tool called Text to speech where you can write a whole text and listen to it. Very appropriate for learning how words are pronounced in connected speech.
I hope these tools come in handy!